Charleston Dog Bite Lawyers
Representing the Rights of Dog Bite Victims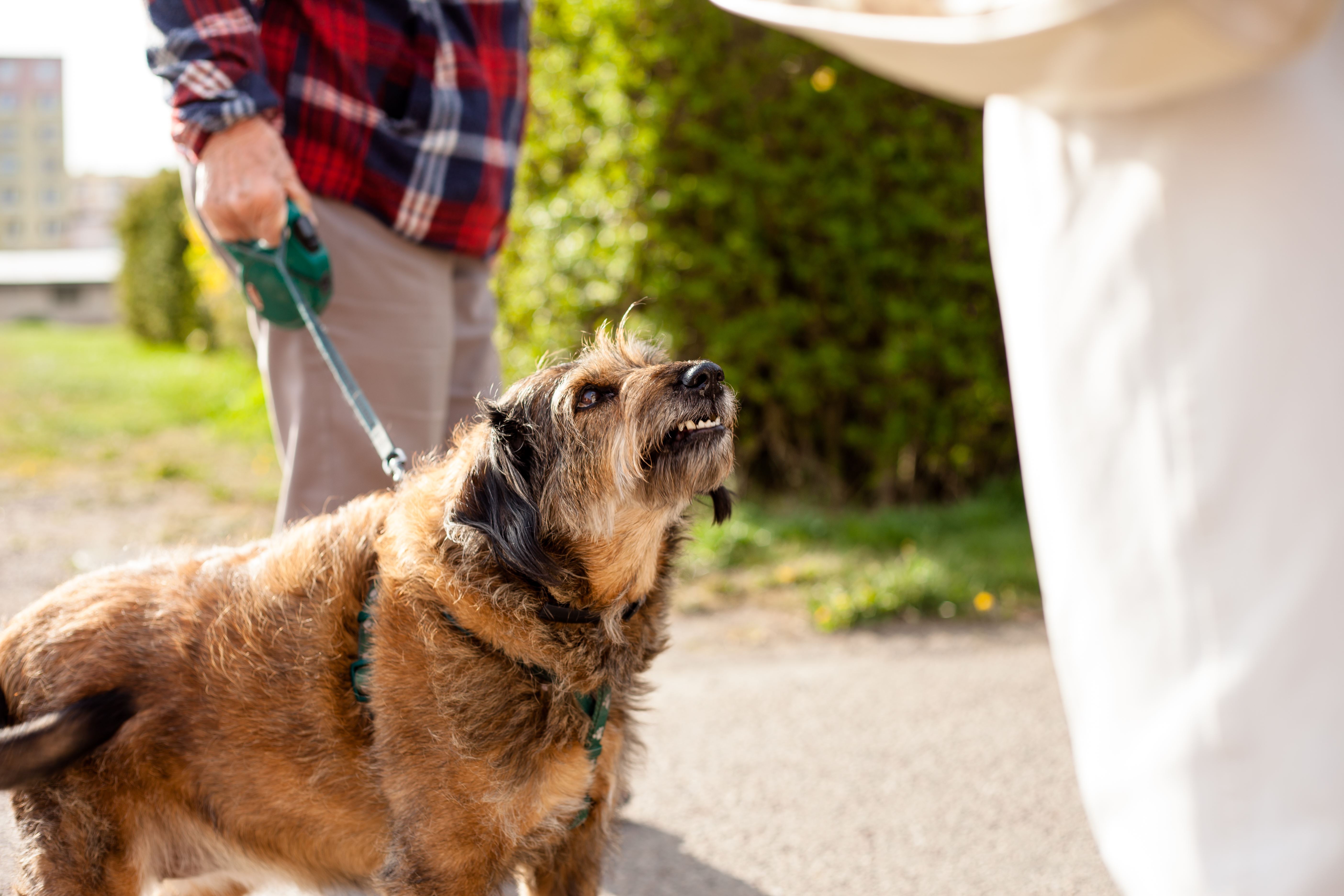 Dog bite attack victims know the significant harm that dog bites and dog attacks can cause. From scarring to disfigurement to nerve damage, uncontrolled dogs have the ability to cause serious injuries and even death. If you have been the victim of a dog bite attack in the Charleston area, you need the team at Pierce, Sloan, Kennedy & Early LLC.
Our experienced Charleston dog bite lawyers know how to hold dog owners responsible for your medical bills, injuries, lost wages, and other damages. We are located in Charleston, South Carolina, and serve the entire tri-county area and statewide.
Dog Bite Liability in South Carolina
When a dog bite victim is lawfully on public or private property, South Carolina law holds the owner liable for the damages caused by the dog. With a thorough investigation of the dog bite attack, we may be able to hold the owner accountable for the dog attacking you and causing your severe injuries.
According to South Carolina Code of Laws section 47-3-110, owners can be held liable for injuries their dogs cause if:
The dog bites or "otherwise attacks" another person
The injured person was in a public place or was lawfully in a private place, and
The injured person did not provoke the dog
The phrase "otherwise attacks" applies in situations when a person is injured by a dog without being bitten, such as if a dog jumps on someone and causes them to fall and get hurt. Dogs can also cause injuries and infections with scratches. Additionally, South Carolina does not have a "one bite rule," meaning that dog owners can be held liable for injuries even if their dog has never previously bitten someone or shown aggression.
Types of Dog Bite Injuries
For some dogs, their bark is worse than their bite – but for others, the bite is just as bad. While they are often lovable companions, dogs can exhibit aggressive or territorial behaviors if they feel threatened or if they are untrained. Dog bites can lead to many types of injuries which can vary in severity.
Common dog bite injuries include:
Disfigurement
Scarring
Skin tearing
Nerve damage
Arm or hand puncture wounds
Broken bones
Head, neck, and face injuries
Post-traumatic stress disorder (PTSD)
Not every dog bite incident will result in a severe injury. However, it is still crucial to seek medical attention. Even a small bite can result in infection and disease.
Possible infections caused by dog bites include:
Rabies
Tetanus
Capnocytophaga infection
Pasteurella infection
Staph infection
Safety Tips to Prevent Dog Bites
If you or someone you know is a dog owner, precautionary measures can be taken to lower the risk of a dog bite injury. According to the Centers for Disease Control and Prevention, these include:
Never leaving a dog alone with infants or young children
Not playing aggressively with a dog
Spay or neuter
Seek professional advice if the animal shows aggressive tendencies
Proper training
What to Do After a Dog Bite
Step 1: Clean and Dress the Wound
The first thing you should do when you are bit by a dog is make sure your injuries are clean, and that any bleeding is addressed. Use soap and water to clean the area and an antibiotic ointment to prevent infection, then apply a sterile bandage. For cases of severe bleeding, call an ambulance so the wound can be closed right away.
Step 2: See a Doctor
Once you are able to, visit a hospital to receive treatment for your dog bite. A doctor will be able to evaluate what injuries you sustained in the incident, and provide the proper treatment.
If there are any deep wounds, you will probably need to get stitches. Your doctor may x-ray the bite site too if there is any reason to suspect a bone fracture.
Regardless of the injuries you sustained, a doctor will most likely test for infection. If your wounds are infected, medical staff can provide a medication that will treat it.
Step 3: Pursue Legal Action
The person who owns the dog who bit you may be legally liable for your injuries. If this is the case, you could recover compensation for your medical bills.
Legal Counsel for Adult & Child Dog Bite Victims
While dogs can attack adults, children are extremely susceptible to serious, even fatal dog bites. The relative size of children compared to dogs and the curiosity of children make kids more likely to be attacked by vicious dogs. Our Charleston dog bite lawyers handle cases involving injuries to both adults and children.
At Pierce | Sloan, we know how to collect evidence for your dog bite case, including medical records, witness reports and owner information. We are prepared to aggressively pursue the compensation that you deserve for your dog bite injuries. As members of the Multi-Million Dollar Advocates Forum® with an AV® Rating from Martindale-Hubbell®, you can depend on our firm for determined and professional advocacy.
Time Limits for South Carolina Dog Bite Lawsuits
Victims of dog bites in South Carolina have three years from the date of their injury to pursue a civil lawsuit against the dog owner in the state's court system. This deadline is know as a "statute of limitations" and applies to all personal injury claims in South Carolina. If you attempt to file a claim after this deadline expires, your case will almost certainly be dismissed and you will effectively be barred from pursuing compensation for your injuries.
While three years may seem like a long time, the truth is that dog bite claims can sometimes take months to investigate alone. Since the statute of limitations period can ultimately make or break your claim, it is important to retain the services of a knowledgeable lawyer as early as possible to ensure your compliance with all deadlines as they apply to your case.
Schedule a Free Consultation With Us
Contact Pierce | Sloan to schedule a FREE consultation with experienced Charleston dog bite lawyers at our office. We can come to your home or hospital if you need us to. We are proud to offer our services to clients throughout the tri-county area, including Sumter, Orangeburg, Williamsburg, Clarendon, Georgetown, Horry, Jasper, Allendale, Richland, Beaufort, Hampton, Darlington, Colleton, Florence, Berkeley and Dorchester.
Recommended Reading